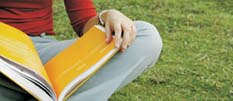 CLEO is a nonprofit entity of the American Bar Association. Our mission is to diversify the legal profession. Since our inception in 1968, CLEO has been at the forefront of helping minority, low-income and disadvantaged students gain access to law school, successfully matriculate and pass the bar exam.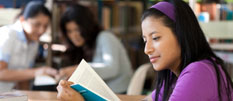 The LSAT score is a critical factor in the law school admissions process. CLEO conducts various seminars on preparation strategies and techniques to help students achieve competitive LSAT scores and gain admission into law school.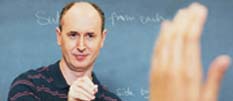 CLEO provides a wide range of pre-law programs that are designed to prepare students for the rigor of law school and to increase retention and successful matriculation rates. Each year CLEO conducts the following programs or seminars for students who are entering law school.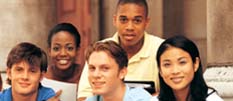 CLEO awards LSAT preparation course scholarships on a regular basis to college students who meet eligibility requirements and demonstrate an interest in attending law school and joining the legal profession.
College Students
The goal of our program is to emphasize the skills and preparation that are necessary to become a competitive law school applicant.
College Freshmen can learn how to successfully navigate the law school admission process and underwrite their success in law school by participating in the CLEO College Scholars Road to Law School seminar.
The Road to Law School seminar is a one-day seminar designed to expose participants to the law school admission process and steps for making them competitive law school applicants. To learn more and register, visit the Road To Law School page.
The CLEO College Scholars program is the preeminent law school preparation program for low-income, minority and otherwise disadvantaged college students and is funded by the U.S. Department of Education through the Thurgood Marshall Legal Educational Opportunity Program. If you have not already received a copy of the winter/spring 2007 CLEO Edge magazine, be sure to click on "Join Now" to be included on our mailing list.
In the meantime, take advantage of our on-line version and be sure to check out the following articles written especially for College Scholars: Is Law School Right For Me? and Make The Grade and Always On Time. If you have further questions about the College Scholars program, you may email CLEO at cleo@abanet.org or call (866) 886-4343. Best of luck in the upcoming academic year!
Be prepared – find out what to do, when
Download Pre-law Timeline
Check out CLEO's pre-law programs:
College Scholars Pre-Law Seminars
Sophomore Summer Institute
CLEO Junior Ambassadors Program
Achieving Success in the Application Process